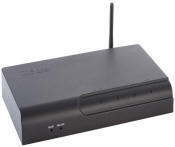 TOP Global's MobileBridge™ is a patented, mobile/portable wireless communication gateway. MobileBridge™ is the world's first and most integrated WLAN and 3G/4G WWAN solution for enterprise, mobile hot spots, and WISPs. It is secure, simple to use, and easily scalable to enable new applications of Wi-Fi.

Top Global's mobile hot spot solution, MobileBridge™, combines the best of Wi-Fi technology and 3G/4G mobile communication technology. It leverages the existing and widely available 3G/4G infrastructures with flexible, low cost and simple to use WLAN technology for enterprise applications and for rapid deployment of hot spots anywhere around the world. The solution comes with a full compliment of software packages including security, network management, and AAA (Authentication, Authorization, Accounting) features.
The Most Convenient and Rapid Installation
Available instantaneously with only electric power required. Wired backhaul is not necessary. Total investment and time for the wireless network/hot spot construction can be reduced dramatically.

Top Security Design
MB8000 utilizes the WPA scheme and offers the secure "Always on, anywhere, anytime" wireless connectivity to subscribers. It also supports VPN and gives enterprise users maximum protection.

Flexible Management
MB8000 supports web-based GUI management, remote center management and command line management. No client software is mandatory.

Ideal for Mobile and Remote Office
Mobile professionals can bring their own broadband wireless network while visiting clients or while working in remote locations.